Columbia Health joins our LGBTQ+ community in celebrating Pride Month
We are proud to provide inclusive health and well-being services, including insurance benefits, to all Morningside students.
June 11, 2021
June is Lesbian, Gay, Bisexual, Transgender, and Queer Pride Month, a time to honor the contributions of LGBTQ+ individuals and recognize their continuing fight for equality and justice.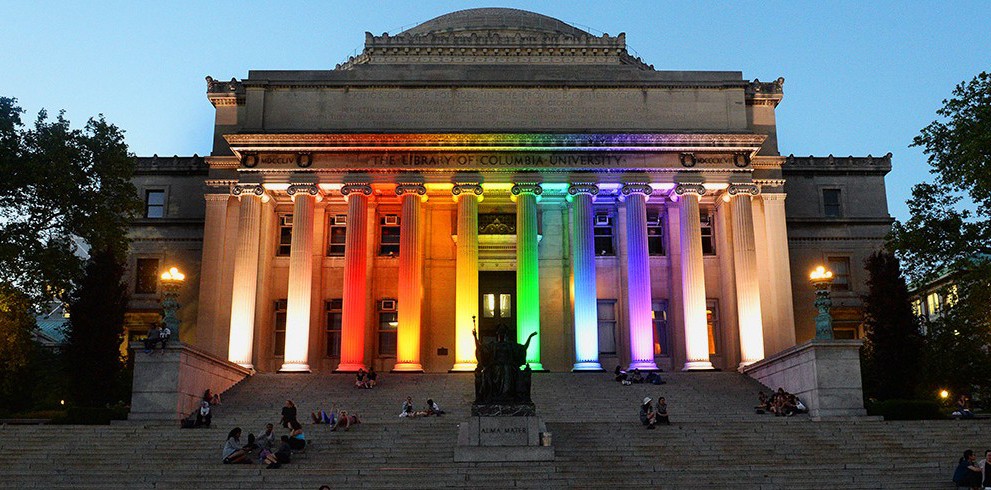 The Columbia Health team is committed to working collaboratively with and providing gender-affirming resources, services, and support to Columbia's LGBTQ+ students. In light of Pride month and the uptick in legislation across the country that would outlaw gender-affirming care to many transgender and nonbinary people, we re-affirm our commitment to transgender and gender expansive-students, while highlighting some of the services we offer that are particular to LGBTQ+ students. 
The Gay Health Advocacy Project (GHAP) welcomes students of all gender identities and orientations, and is especially committed to LGBTQ+ students. GHAP is a non-judgmental, supportive environment for students to talk about all things sex, pleasure, sexuality, identity, relationships, and to get you connected with other resources on campus.  
Consider confidential support by speaking with a peer advocate, schedule a virtual appointment, or join the GHAP Zoom Room anytime during drop-in hours. Visit GHAP's website for more information or email ghap@columbia.edu.   
The Transgender and Gender Expansive Team (TGET) is a group of interested Columbia Health administrators and clinicians from a number of different departments that meets regularly to coordinate and improve services for transgender and non-binary students. TGET offers a number of services for transgender and gender expansive students such as:  
Counseling and Psychological Services (CPS)  offers virtual support spaces where students can receive support and collaborate in a group environment.  
For more than 25 years, Go Ask Alice!, the premier health Q&A website published by Alice! Health Promotion has been providing inclusive content and answering health-related questions from the LGBTQ+ student community. 
Additionally, to ensure LGBTQ+ students receive inclusive off-campus care, Columbia Health works with our health insurance partner Aetna to increase coverage of gender-expansive healthcare needs. The Columbia Student Health Insurance Plan includes benefits for gender-affirming surgery, hormone therapy, PrEP/PEP, and HIV/STI testing. For the 2021-2022 plan year, Columbia Health is proud to add coverage for tracheal shave, electrolysis, chest binders, and voice & communication therapy. We have also added enhanced transgender coverage for nipple reconstruction.  Speak with an insurance specialist to learn more by emailing studentinsurance@columbia.edu. 
Columbia Health is here for you, and this Pride Month, we emphasize our commitment to supporting the health and well-being LGBTQ+ students. If you have questions or want to speak to someone about how we can help, reach out to health@columbia.edu.