Flu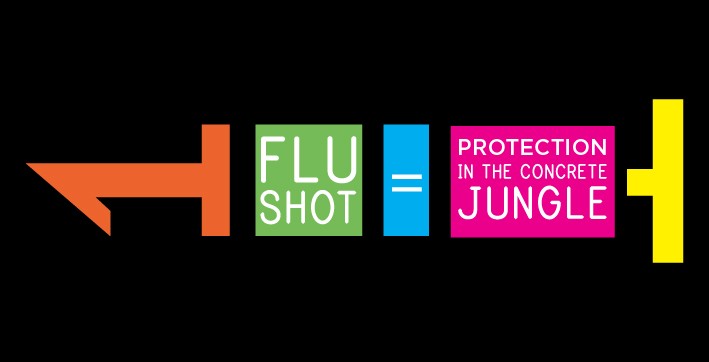 We strongly encourage the Columbia community to take measures to safeguard family, friends, and colleagues during flu season.
The most effective means to limit the spread of illness is to get a flu vaccine. The flu shot is generally safe and effective, and utilizes an inactivated flu vaccine, which means you can't get the flu from the vaccine. Most years the flu shot protects against at least three different flu viruses.
Who Should Get a Flu Shot?
The U.S. Centers for Disease Control and Prevention (CDC) has issued guidance recommending all individuals six (6) months of age or older receive the seasonal flu shot. It is especially important for those in the following high-risk groups to receive a shot due to risk of serious flu-related complications or because they live with or care for people at higher risk of developing flu-related complications:
Pregnant women
Children younger than five (5) years of age
People 50 years of age or older
People of any age with certain chronic medical conditions (asthma, diabetes, etc.)
People who live in nursing homes or other long-term care facilities
People who live with or care for those at higher risk for complications from the flu, including:

Healthcare workers
Household contacts of persons at higher risk for complications of the flu
Household contacts or caregivers of children less than six (6) months old
Where to Get a Flu Shot
Columbia Health provides free flu shots to members of the Columbia community on the Morningside campus. Columbia students, faculty, and staff—but not their dependents (such as children, spouses, or domestic partners)—can receive a flu shot at Medical Services in John Jay Hall on a walk-in basis.
Columbia Health also offers a number of large-scale, walk-in vaccination events leading up to and during flu season.
Contact Medical Services at 212-854-7426 in advance to ensure we can accommodate your schedule.
The following University-affiliated members must receive their flu shot at their school or department or a private provider:
Dependents of Columbia Morningside campus members must receive their flu shot at a participating local pharmacy or health care provider. Children under 18 years of age are covered for the flu vaccine under the Columbia Student Insurance Dependent Plan.
Barnard students, faculty, and staff must get their flu shot at Barnard College Primary Care Health Services.
CUMC students must receive their flu shot at CUMC Student Health Service.
CUMC faculty and staff must receive their vaccine through Workforce Health & Safety on Milstein Hospital Building 2nd floor or in Harkness Pavilion on the 1st and 7th floors, Monday through Friday, 7:30 a.m. to 4:00 p.m.
Other Ways to Prevent the Flu
Use good hand hygiene. Wash your hands often with soap and water, especially after you cough or sneeze. Alcohol-based hand cleansers are equally effective.
Cover your nose and mouth with a tissue or your elbow when coughing or sneezing.
Try to avoid casually touching your eyes, nose, or mouth.
Avoid close contact, such as hugging or kissing, with others who are ill.
I'm Already Sick, Now What?
Seek medical attention and take antivirals if prescribed by a doctor.
Limit your contact with others to keep from exposing them. Remain in your residence hall or at home for at least 24 hours after you no longer have fever (without the use of medications that reduce fever, such as acetaminophen and ibuprofen).
Rest and drink plenty of fluids.